MQ School Test
MQ School Test is an app that provides fast and validated insights into motor skills for kids.
MQ School Test helps teachers map the motor development of students in an effective way. Its important for identifying early disadvantages and recognises early talents. It provides support for education and its essential for assessing better policies. The MQ School Test has been developed and validated in collaboration with the Vrije Universiteit van Amsterdam (VU) and De Haagse Hogeschool. Since its launch its been extensively tested in practice.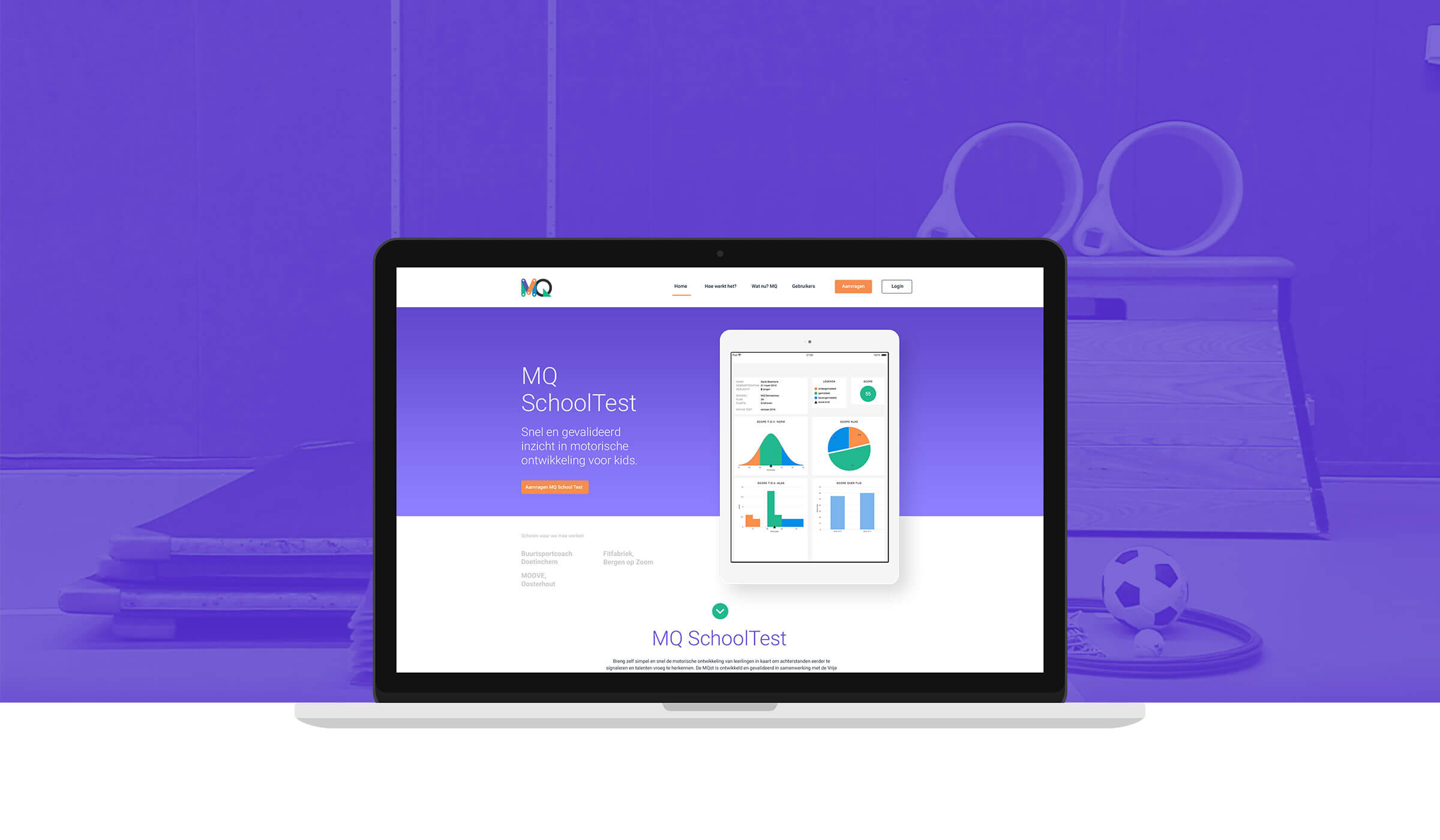 Built to be easy to use.
We at Machacas designed and built the website for MQ School Test. Building a responsive layout based on Bootstrap and linked to an external dashboard to control the app. Integrated tracking tools to monitor performance.
We kept the layout simple. Full screen website with use of css animations.
  Linked to App Dashboard
User profiles
  Traffic trackers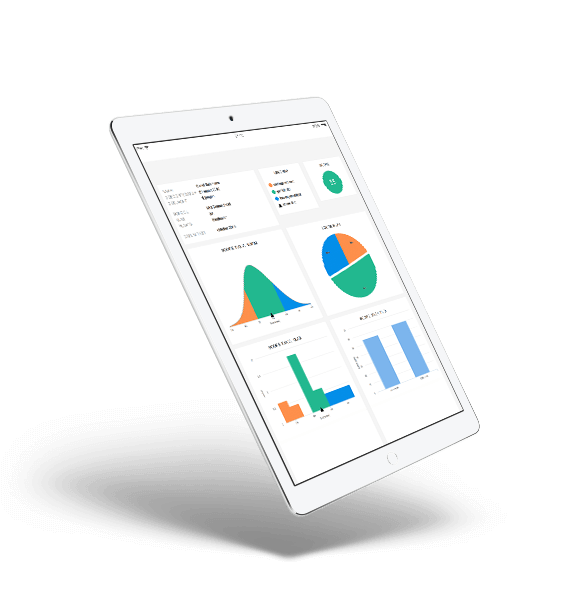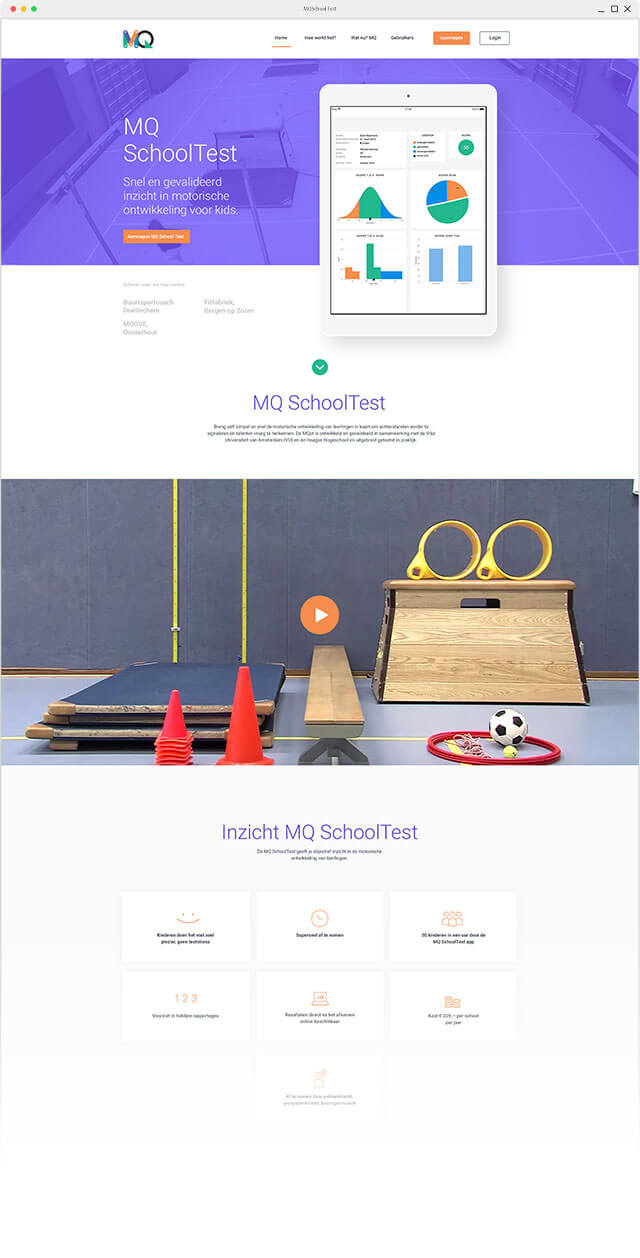 A user experience that focuses on the product.
We have developed this site with the goal to highlight the functionalities of the product. Explaining the capabilities and performance. Structuring the information into blocs and using iconography and colours to make the experience more playful. Using interaction elements like parallax scrolling.