Investormatch online platform redesign
Matching entrepreneurship with investment capital.
Investormatch asked Machacas to design their online platform for crowdfunding and private investing. From front to the built in app.
The approach we took was to highlight the success stories. We portrayed and profiled best examples of companies and people that grew their business and proving a performing investment. Who better to tell the story than the people that made it happen.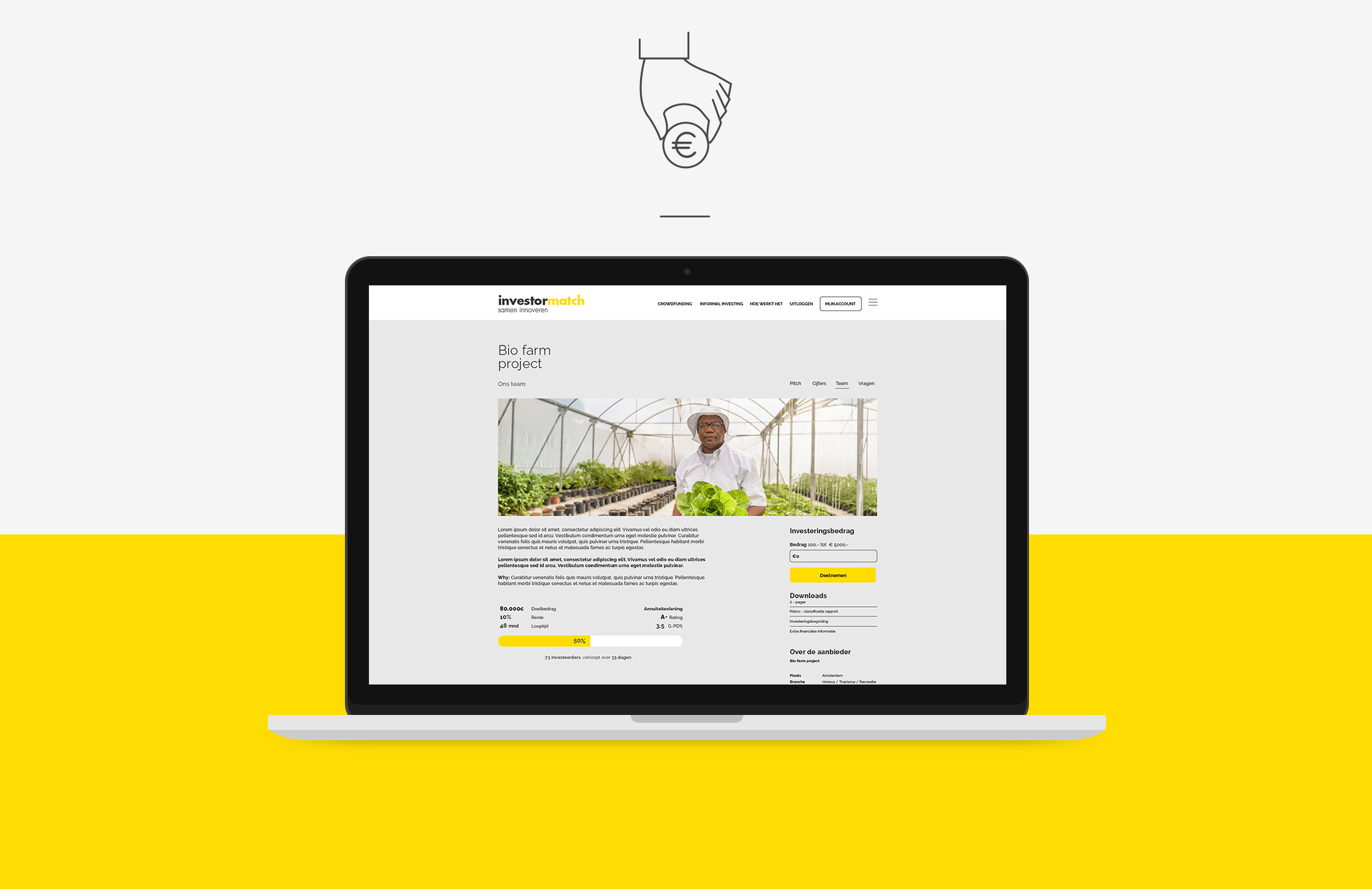 Brand new
An updated logo and brand mark
Investormatch has joined DB&P, and their identity needed to be designed to the fit the groups brand.

Focus on real value, by telling success stories.
Our strategy for presenting investormatch was to choose for inspiring stories coming from the businesses and investors from the platform. We carried interviews with some of the most relevant case studies, highlighting success and making the process of participating in crowdfunding more approachable.


Make the content shine!
The website has been simplified and well structured to make the content easy to find and use. Clean look and feel, and using iconography to support big amounts of data.